Posted by:
admin
in
News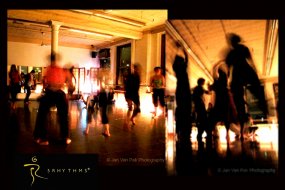 For the 6th year dancing we will join together on the Friday evening after Thanksgiving (Nov. 26, 7.30PM-10.30PM) at 434 6th Ave., 5th Flr., to embody Giving Thanks on the dance floor.
As in years past, 25% of the proceeds will be donated to charity. This year we will continue our support of Association Maria (the 5Rhythms dancing elders in Bogota, Colombia that we gifted winter warmth to last year. To see a video with them, click here).
Cost at the door is $30 and pre-paid registration is recommended as we have sold out in years past. Student/Elder discounts are available, and credit cards are accepted for advance purchase.
To register or for more information, call 917.604.8456 or use our contact form with "Gratitude 2010" in the subject line.

No Comments »